10 Reasons To Use a Buyer's Agent When Building a New Home
Most home buyers understand the importance of having a buyer's agent when buying a home. Did you also know that it's to your advantage to have a buyer's agent when you are building a new home?
There are many reasons to have a buyer's agent when building a new home and making a new construction purchase. Above all else, you need an experienced professional who is working for your needs and who can help you find the right home at the lowest price. This is the role of a buyer's agent.
Keep reading to learn more about why you should use a buyer's agent when purchasing a home from a builder.
You benefit from an agent's experience when using a buyer's agent when building a new home. Whether you are buying an existing home or entering into a new construction contract, you need the experience of a professional real estate agent. Your buyer's agent:
knows how to read and explain a new construction contract

prepares for and attends builder meetings and walk-throughs

serves your needs even after the home closes

offers suggestions and advice (on options, inspections, mortgages, and construction issues) throughout the buying process

monitors trends and searches for great deals

knows what properties are for sale within the local communities and neighborhoods
It's free. Buyer's agent representation is often free. The builder pays a real estate agent a commission for representing the buyers. Builders charge the same price for a house regardless of whether or not you use an agent. The agent's commission comes out of the builder's bottom line and does not affect your purchase price.
You need representation. The buyer's agent is your representation. Remember that the site agent represents the builder/developer. There is a listing contract in place that specifies the agent's duties and the commission paid by the builder. The site agent is legally bound to represent the best interests of the builder, not the home buyer. Because of this, buyers need their own representation.
Better negotiations. Real estate agents are professional negotiators. An experienced buyer's agent knows how to present requests and negotiate deals. With an agent, you have someone in your corner guiding you through the builder's contract. A buyer's agent can save a deal and be a peacemaker, acting as a buffer between the buyer and the builder.
Save time and money. An experienced buyer's agent saves you time. Using a buyer's agent when building a new home is smart. Home purchase and construction can be a very complicated process. Your agent knows all the ins and outs of the process. An agent can help you save money by knowing when and where to find the best deals. They will simplify price comparisons by preparing a Comparable Market Analysis. They have access to information that shows comparable sales so you do not overpay for a home.
Overseeing a home inspection. Tempted to forgo a home inspection in new construction? Don't do it! The number and severity of new-home defects often rival resale home problems. The builder's agent is unlikely to push for or offer up an inspection, so it's up to you and your real estate agent to make it happen.
Understand complicated contracts. Buyer's agents will help you understand the builder's contract. This is no easy feat, as some of these contracts are more than 50 pages long. It is important you have someone working for you that will help you understand the contract so you know what you're agreeing to when you sign it.
Accountability. A buyer's agent makes builders more accountable. Just as the builder has professionals working for them, you need a professional working for you. An experienced buyer's agent is trained to get all terms in writing so there are no disputes later on at closing time.
Knowledge of the builder. Not every builder has the same standards of quality. Buyer's agents have prior knowledge of builder reputations, including their strengths and weaknesses.
Be there when you can't. A good buyer's agent will routinely visit the home site throughout the entire building process. They will take pictures, update you of progress, keep an eye out for errors, and communicate with the onsite agent and construction manager. This helps alleviate unnecessary problems and/or delays.
The bottom line. A buyer's agent works for YOU. It is our job to find you the best home at the best price, look out for your best interests, and help you navigate the complicated process of buying a new construction home.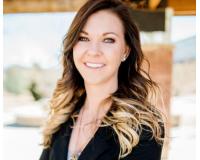 My name is Crystal Hart, I am a Colorado Native! I grew up in the San Luis Valley, located in south central Colorado, and have spent the past 17 years in the Denver Metro Area. I have over 15 years of....